Distribution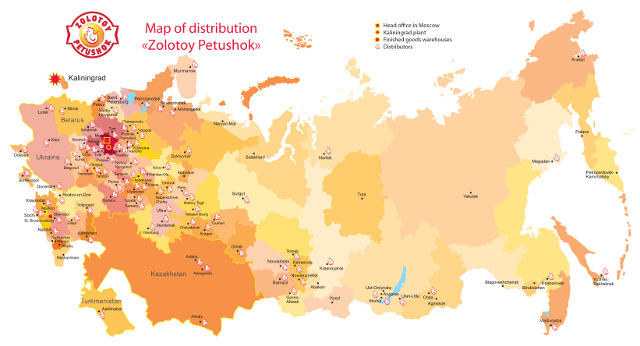 Produkty Pitania has an extensive distribution system covering Russia from Kaliningrad to Vladivostok, as well as in CIS countries.
Our own logistics infrastructure
major distribution centers, warehouses, regional offices, along with our own fleet of vehicles
Representation in 80 key cities
regional representatives and merchandisers (150)
An extensive distribution system
from loading dock to supermarket
Strong client basa
more than 600 major distributors and networks, covering 67,500 retail outlets across Russia
Produkty Pitania has its own retail chain of convenience stores called Fresh Market in Kaliningrad and Kaliningrad region.
Active player on the HoReCa market
Through quality service and technical and logistical capabilities, it allows us to meet any partners request in volume and product variety.