Investments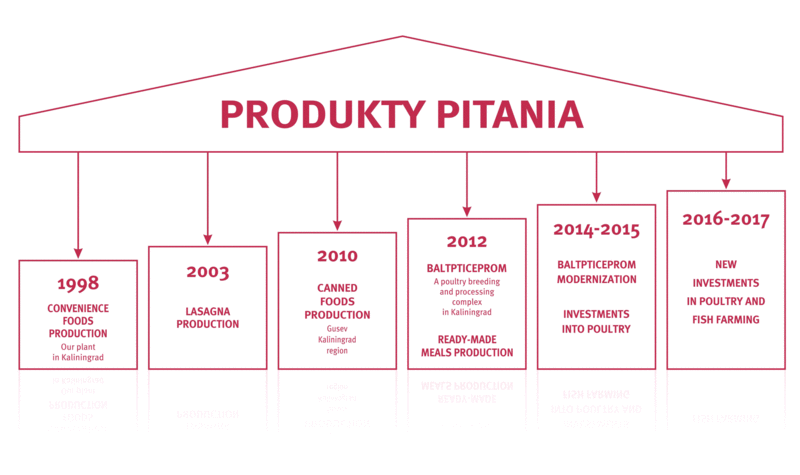 Produkty Pitania is one of the largest investors of food processing industry in the Kaliningrad region.
We constantly invest into cutting-edge technology, creation of innovative products, perfecting quality systems, and developing a national distribution system to strengthen our leading status on the market.
We never stop progressing forward! We carry out new projects to benefit the poultry and aquaculture industry for the Kaliningrad region.
Poultry Farming
Construction of a new poultry cluster in Kaliningrad region including modern incubator, slaughter plant and feed mill.
It is planned to build two more poultry clusters and feed plant.
Implementation of the investment in these projects will fully replace imported poultry meat on Kaliningrad market.
Fish Farming
Expansion of fish farming (eel) for the development of new products.
Our successful performance in Kaliningrad strengthens the region's overall investment portfolio and attracts other significant investors.