"Produkty Pitania" keeps bringing new co-branding projects to market
— 2016-04-07 —
After the successful launch of the children's line under the brands "Zolotoy Petushok" and "RIO-2" the company kick-starts new co-branding projects.
The new line under "Zolotoy Petushok" —"Star Wars ТМ», made in collaboration with Disney, is represented by three products: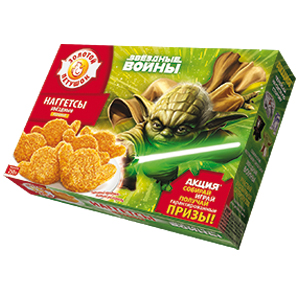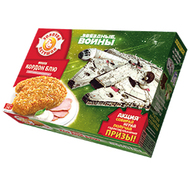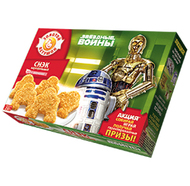 NUGGETS "ZVEZDNYE"
100% chicken breast fillet;
Succulent, crispy breaded pieces of chicken fillet;
Really "star" nuggets in original shape!
Fully cooked — just heat!
MINI CORDON BLEU with ham and mozzarella
100% chicken breast fillet;
Tender chicken meat stuffed with mozzarella cheese and ham;
Original shape and taste of the product!
POTATO SNACK with ham
100% natural product;
Delicious combination of mashed potatoes with ham and breading;
Crunchy and appetizing!
Fully cooked — just heat!
Products with characters from the popular saga and announcement of BTL-campaign are now on sale in all largest retail chains in Russia.
For developing its product portfolio the company is moving towards a more technologically advanced high quality products, offering consumers a wide range of products of different recipes, shapes and fillings.
Products undergo strict quality control at all stages of production from inspection of incoming raw materials to release of final product to the market. ТМ "Zolotoy Petushok" provides guarantee of high quality.