"All-Russian Field Day - 2022" is the most important exhibition for demonstrating the most advanced achievements. «Produkty Pitaniа» сompany took part in this significant event!
— 2022-07-28 —

From July 28 to July 30, the exhibition "All-Russian Field Day - 2022" was held.

This year, the exhibition, unique in its format and scale, was rightfully considered one of the key platforms for demonstrating the advanced achievements of the agricultural industry. The stand of «Produkty Pitaniа» сompany was visited by the Governor of the Kaliningrad Region Anton Andreyevich Alikhanov.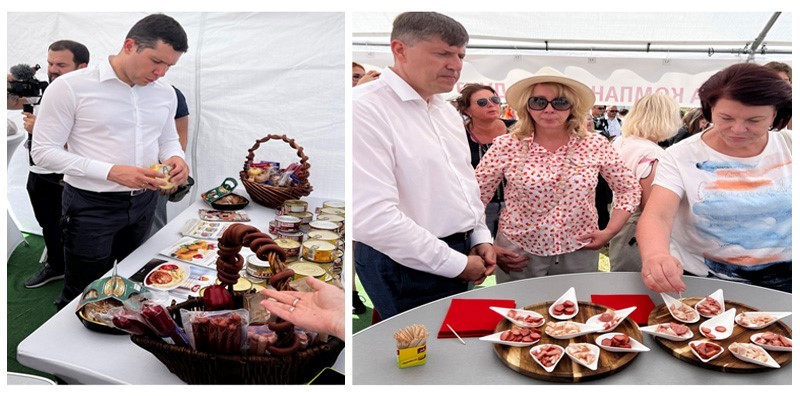 The event featured a wide range of modern agricultural machinery and equipment, the latest developments in the field of breeding, agrochemistry and plant protection, local and federal producers of agricultural products.




«Produkty Pitaniа» сompany presented a wide range of new products - products developed by its own R&D department. She showed the range of products manufactured by all three plants TPK "Baltptitseprm", LLC "Food Products Plant" and LLC "Gusevsky Cannery". An extended tasting of products was held.