Produkty Pitania together with the Soyuzmultfilm film studio have developed a line of tasty and convenient products
— 2023-04-20 —

The line includes juicy strips "Vkusnyashki" under the brand "Golden Petushok" and tender sausages under the brand "Baltptitseprom" with your favorite characters from the animated series "Prostokvashino" on the packaging.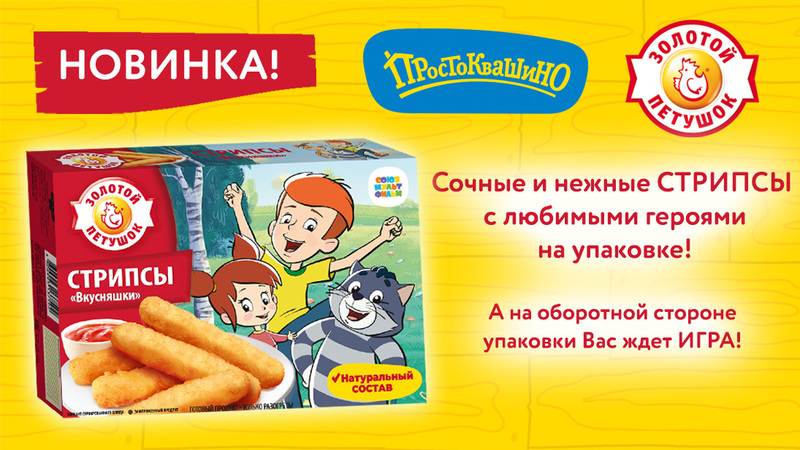 The products are already on store shelves!

"Yummy" strips are made from tender chicken breast fillet with the addition of a small amount of spices. The strips turn out very juicy, tasty and with a piquant golden crispy crust in just 6-8 minutes. And the sausages just melt in your mouth.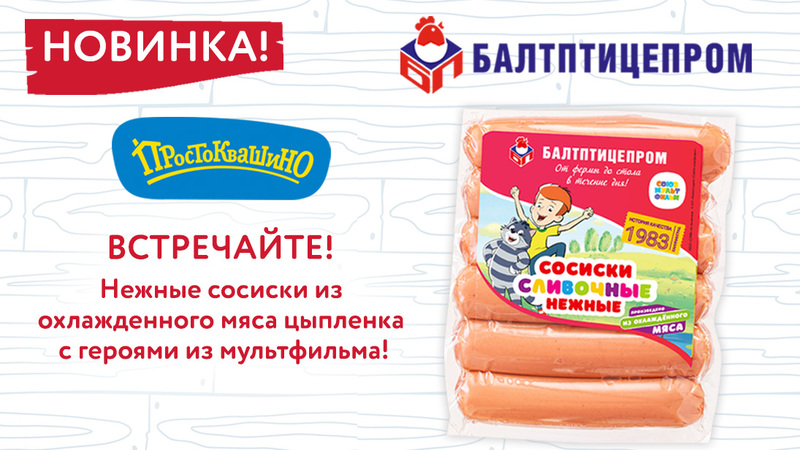 A pleasant bonus will be the exciting game on the back of the package.

Soon the line will be replenished with "Vkusnyashki" nuggets, look forward to our new products!

We are always happy to share good news!